Hinsdale Humane Society Case Study
About Hinsdale Humane Society
The Hinsdale Humane Society is a private, nonprofit organization dedicated to the care and adoption of homeless animals. They advocate education and public service to encourage the compassionate treatment of animals and to prevent their suffering and neglect. We are a voice for companion animals who are dependent on people for their care and believe they are entitled to our respect and protection.  
The Challenge: Disparate Technologies
Could not proactively manage the entity's business operations because no single version of the truth existed. 

 

No single system connected all animal and people interactions, tracked interaction history or tracked repeat interactions by type events, donations, adoptions, volunteers. 

 

Manual entry of data in five disparate databases

 

Inability to optimize Grant funding through demonstrated outcomes.

 
No industry standard / online application was available specifically for Humane Societies that allowed individuals to identify pets for adoption online or on a mobile device

 
The Solution: Sales and Service in a Single System
Single, integrated solution that defines the 

360 customer

 experience with HHS

 

Core Sales Cloud implementation to track individual B2C and B2B customers from initial interest (Leads) to donation, adoption (Accounts). 

 

A single system that tracks all customer transactions and interactions allowing HHS to re-market and run targeted promotions to customers leveraging Pardot. 

 
Scalable platform allowing for duplication and/or engagement as a service for other organizations, APIs for connecting to future needs

 
The Results: Custom Online Booking, Scheduling, and Flight System
Working with SMBHD, Hinsdale: 
Saves 

500 pet lives per year due to Increased adoption with wants tracking of un-adopted pets

 

Increased development opportunities due to more effective interaction and engagement with targeted entities/individuals with marketing efforts

 
Enhanced brand reputation of Hinsdale Humane Society in the community through engagement of entire family who adopts a pet

 

Provide source of new revenue streams with Business Partners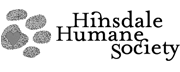 HIGHLIGHTS
Website
https://www.hinsdalehumanesociety.org
Location
Hinsdale, Illinois
Industry
Nonprofit Pet Adoption Services
Products Used
– Salesforce Sales Cloud
– Salesforce1 Platform
– Pardot