Bottleneck Management Case Study
Bottleneck Management operates vibrant, upbeat, restaurants across the U.S. With multiple concepts that have distinct differences, each location ultimately shares friendly service, vast craft beer selections, intelligently designed wine lists, a full liquor bar, and classic American cuisine. Some of their well-known brands include: City Works, Old Town Pour House, South Branch Tavern & Grille, Sweetwater Tavern & Grille, and Howells & Hood.
The Challenge: Continuous Connectivity Across All Locations
With the continuous growth the business has been experiencing, Bottleneck Management needed a more reliable, single source, IT partner that would be able to grow and scale alongside them. Some of the specific challenges & initiatives include:
Downtime of several hours or more with previous IT provider which led to unproductive employees in the corporate office & restaurants.
Increased customer demand for strong & reliable WiFi at the restaurants. Restaurants are not only a place to eat anymore, people go there to do business as well as interact on social media. Making sure each location has the proper Internet connections & bandwidth to meet the expectations of its customers is essential.
Ability to streamline restaurant to home office communication & vice versa.
Improve organization, access & consistency of shared corporate materials such as: Employee Handbook, I-9 Forms, Cleaning Instructions, Recipe Books, etc.
The Solution: A Single Point of Contact for Bottleneck Management's IT Needs
With an IT Support agreement in place, The SMB Help Desk serves as a single point of contact for Bottleneck Management's IT needs. Taking a phased approach to address the growing needs of Bottleneck Management & its restaurants:
We started with replacing the phone solution for the entire corporate office & providing our IT Help Desk service for any one-off issues.
In phase 2, we worked on upgrading their equipment, updating their firewalls & switches, re-configuring all of the restaurants' networks; and improving the bandwidth of each location. By doing this, each location is able to give their customers a better overall experience by letting them be connected to the Internet while dining in.
For phase 3, we implemented Office 365 to serve as the main communication & collaboration platform across all the restaurants & the home office.
The Results: Improved Network Connectivity & Reliable IT Support
By leveraging SharePoint, the team has access to up-to-date corporate materials such as I-9 Forms, Employee Handbook, Recipe Books, Cleaning Instructions & more – creating a universal language across all locations.
Improved network connectivity at each restaurant to better meet the expectations of customers needing access to the Internet.
Confidence in The SMB Help Desk's response time & ability to solve the problem quickly when issues arise.
A 90% reduction in downtime due to the response time & skill set of The SMB Help Desk team saving the business money from the cost of multiple lost hours of productivity in its employees.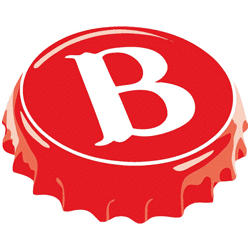 HIGHLIGHTS
Website
www.bottleneckmgmt.com
Location
Chicago, Illinois
Industry
Food  & Beverage
Products Used
– IT Support: Break / Fix
– Office 365
– Phone Services