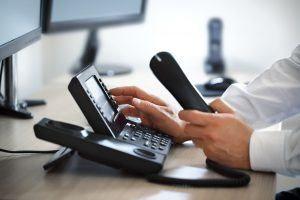 Having a rapidly growing business can be a mixed blessing. The increasing revenue and growing market footprint certainly go into the plus column, but scaling up operations to meet demand can be a major challenge. Without question, one of the most difficult aspects of expanding your business is managing your escalating IT support needs.
If these issues go unchecked, organizations won't be able to scale their IT capabilities to keep pace with their growing business. For those businesses that struggle to maintain IT performance with their in-house teams, it may be time to look to an external source for IT support.
Business growing pains hit hard
Small and medium-sized businesses face a number of challenges when they hit growth spurts. Suddenly, their cozy offices feel cramped, and their tight-knit team of employees becomes overwhelmed with the increasing workload. Balancing these various demands and finding solutions to every problem is difficult, to say the least. When it comes to IT, internal teams may be left scrambling to build out network capacity, deploy new business-driving applications, and secure the organization's growing cyber footprint.
Often, one of the largest hurdles to overcome with expanding your business is bringing the right personnel on board to keep things going smoothly. Hiring additional IT staff may not be financially viable and finding individuals well-versed in every tech-related requirement is an extremely unlikely proposition.
Instead of looking inward for IT relief, consider working with an IT managed support services provider to shore up your shortcomings and position your business for further growth.
What to look for in an IT support provider
When vetting potential IT support partners, SMBs should consider their most pressing priorities and the services they'll need to facilitate expanding business operations, including:
Network performance upgrades
The modern business begins and ends with the network. If your office experiences extended periods of network latency or outright downtime, rapid growth will be unsustainable. Moreover, as your business expands, network traffic will increase, putting more strain on your infrastructure and assets.
Most growing businesses require an upgrade in network infrastructure to keep pace with growing demand. Some may even need to carry out a complete overhaul to build out performance and capacity. In-house SMB IT teams rarely possess the breadth of expertise required to execute these kinds of complex, sweeping tech projects.
"MSPs can modify existing networks to maximize performance and uptime."
Qualified managed service providers, meanwhile, will have experienced teams on staff capable of modifying existing networks to maximize performance and uptime. If a more comprehensive upgrade is required, they can complete projects in less time and at a far lower price point than internal staff members ever could.
Supporting mobile staff
As you bring on more personnel to account for growing business demands, you'll likely find that the modern workforce doesn't like being tethered to a desk. Today's employees are constantly on the move, often preferring mobile devices over traditional desktops. They also expect to work from home or a remote location for some portion of the week.
Having a more flexible mindset about telecommuting and bring-your-own-device policies is often advantageous for a rapidly expanding organization. It makes recruitment far easier and leads to more satisfied – and as a result, more productive – employees.
To facilitate this mobility, SMBs need a robust wireless infrastructure. IT support partners can assess your needs and determine the best way forward by accounting for various issues such as cyber security.
In the end, you'll get precisely the IT services you need without having to pay for anything you don't. It's precisely the kind of support needed to drive SMBs to new heights and keep them growing.