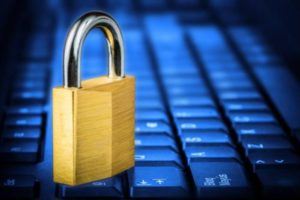 It is always a surprise when you think the best of organizations that house your information are secure – even our own government agencies. Ransomware happens at any time and at any place. With all of the regular occurrences, you would think that more organizations would increase their security measures.
Here are some of the current things are going on in Ransomware:
Sacramento Regional Transit has over 30 million files deleted in a ransomware attack

Website hijacked with a note from the hacker about how the transit is vulnerable
Loss in credibility 

 

Ransom of $7000 in bitcoins requested

 

Hospital pays $17G in Bitcoins to hackers who disabled their computer network

 

Healthcare Endpoint Attacks Cost the Industry $1.3B Annually

 

Microsoft's Remote Desktop Protocol (RDP) is becoming a popular tool for Ransomware attacks
IoT is being used in manufacturing, smart meters, traffic lights, public wi-fi, smart cities, but are becoming big targets for cyber attacks

 

In early November, the City of Spring Hill Tennessee suffered a ransomware attack and still has not recovered

 

Ransom demanded of $250k

 

Malware infected 911 records, email accounts, online payments for residences and businesses

 

911 dispatchers had to use dry erase boards and logs to track calls while their system was corrupted

 

Exposed Uber attack and silent payment of Ransom of $100k

 

Loss in credibility

 

Client information stolen for over a year without clients knowing

 

SMBs are a primary target

 

Security protocols need to be more urgent as the cyber hackers know there is a weakness in this targeted group

 

Weaponized Ransomware in 2018

 

Using Ransomware to cause chaos in countries, towns, villages, cities

 
There are many ways a hacker gets their information, which is why understanding how to reduce the impact of the events, so you do not become a statistic, is important. We recommend that you contact us for a complementary consultation so we can discuss how to improve your Security posture.